Qian'an Jinjiang Hotel
Hotel Address: Huiquan Street, Qian'an City, Hebei Province (South Second Ring Road) and Steel City Road (South Third Ring Road) between the west side of People's Square
Reservation Hotline: 0315-7174685
Reservation Tel: 0315-7174670
Switchboard Tel: 0315-7286666
Business Fax: 0315-7174868
Official website: http // www.qajjhotel.com
E-mail: qiananjinjiang@sina.com
Postal Code: 064400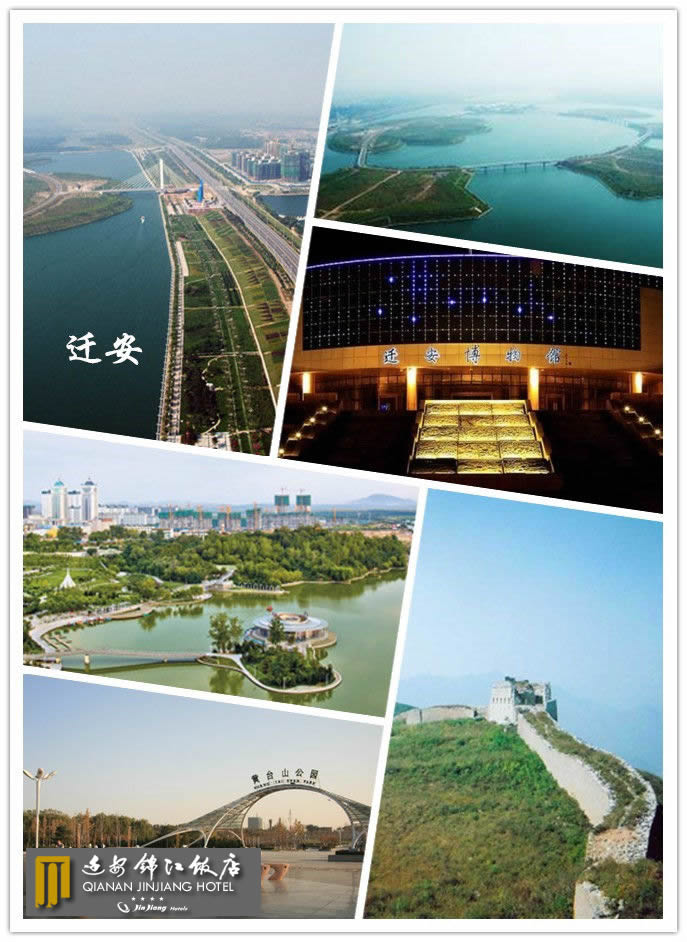 Qian'an City Profile:
  Qian'an is located in the northeast of Hebei Province, with a total area of 1208 square kilometers, a total population of 759000, a total of 19 township jurisdiction, a city street office. In 1996 the county set up the city.
   Powerful, Hebei county economy "leader." For the 12th consecutive year, it ranks first in the top 30 economic counties of Hebei and ranks 19th in the comprehensive strength of top 100 cities in China. It has won the titles of national health city, national garden city, livable city in China, world health city, national civilized city And other titles, was listed as the third batch of national pilot cities for the development and reform, national sustainable development experimental zone, a pilot city for national smart city, and a national pilot for sponge city construction. In 2014, the city achieved a total GDP of 101.63 billion yuan, a complete fiscal revenue of 6.47 billion yuan, of which public budget revenue 3.51 billion yuan; completed fixed asset investment 52.61 billion yuan; urban and rural residents per capita disposable income reached 29,861 yuan , 17,125 yuan. January to September this year, the city completed a GDP of 63.8 billion yuan, an increase of 2%; completed 46.89 billion yuan in fixed asset investment, an increase of 12%; completed the full fiscal revenue of 4.75 billion yuan, of which public budget revenue 2.64 billion yuan .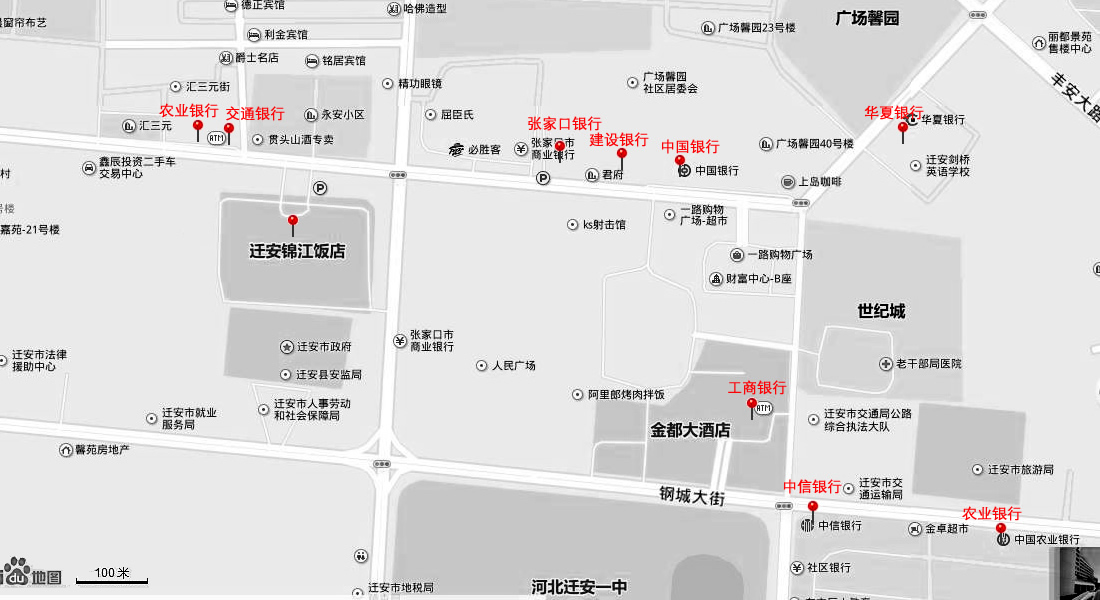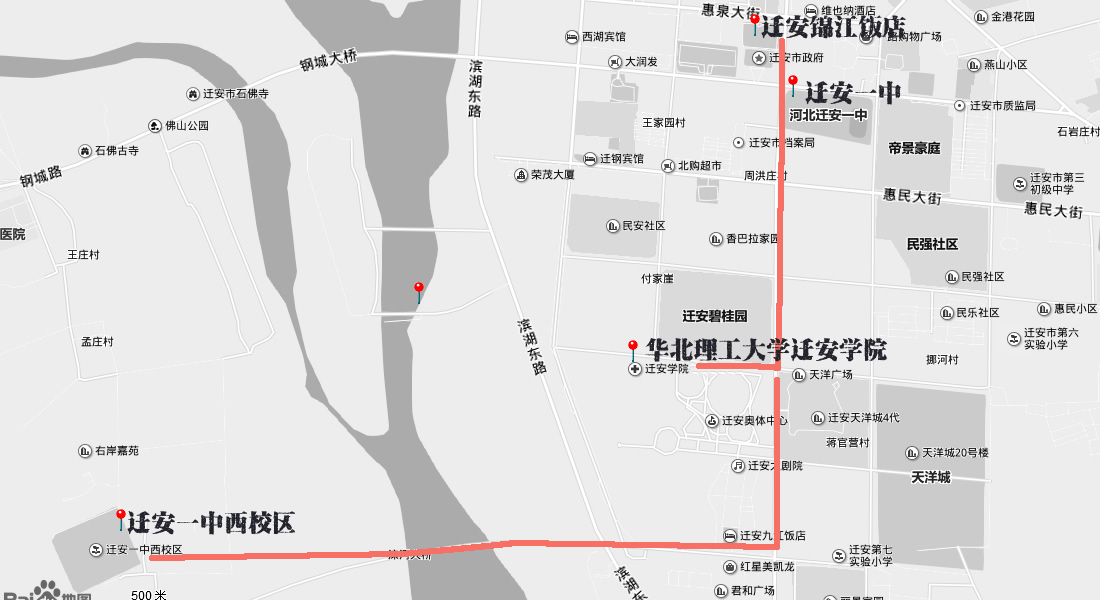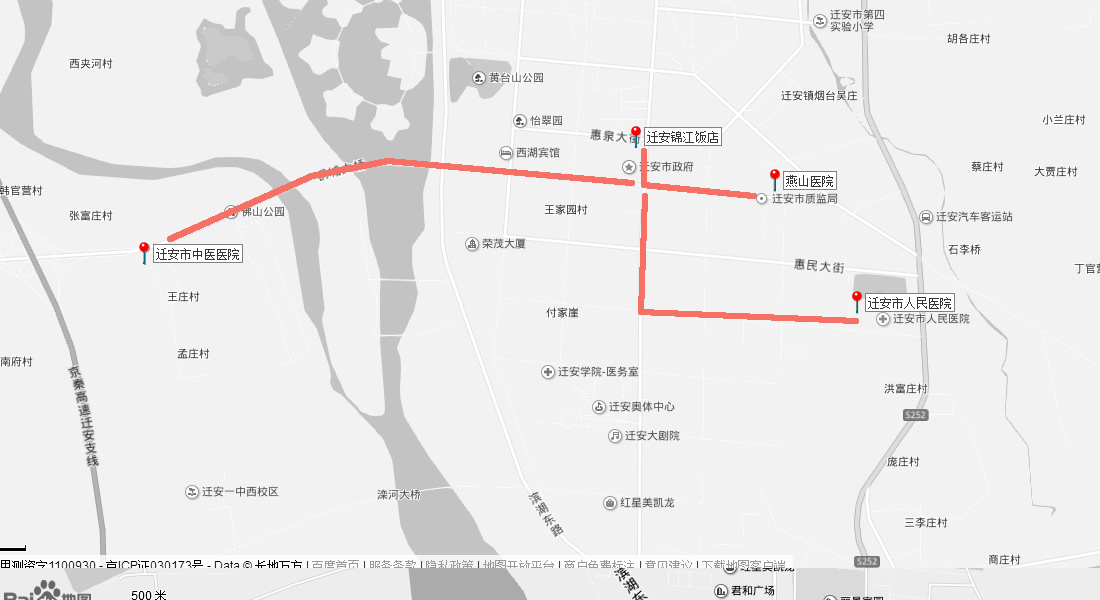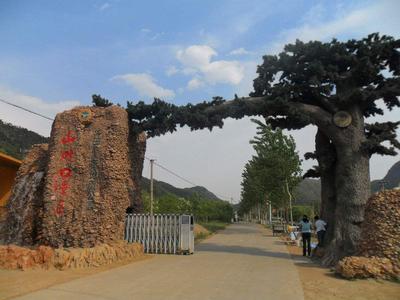 Shanyoukou Scenic Area is located in the village of Xiangye Kouxiang, Dazuli Township, western part of Qian'an City. The total area is 14 square kilometers with a forest area of 14,500 mu and a forest coverage rate of 69%. The annual average temperature of 10.1 ℃, the average annual rainfall of 711.9㎜. There are many geological relics in the scenic area. There are ancient gneiss formed in the Archean Age 2.8 billion years ago. There are 1.8 billion years of Great Wall breccia outcrops and rolling stones that ruptured along the joints. In the scenic area, Proterozoic Great Wall line of contact between the two represents about 1 billion years of stratigraphic absence. It is a beautiful natural gorge stream, mountain rocky woodland, mountain lake as the natural landscape, with geological culture, folk characteristics in one, there are peculiar peculiar scenery scenery, rich and complete Archean landforms here by geologists hailed as "Holographic Archean Age Geological and Geomorphological Archives. "

Yamahakoukou scenic area was built in 2007, has invested 34000000 yuan to improve scenic infrastructure. Scenic positioning for leisure, experience, tourism, entertainment as one of the ecotourism area. Scenic spots, geological knowledge promenade, geological exhibition hall, tourist service center and other tourist facilities. In 2012, the scenic spot received more than 80,000 tourists and tourism revenue reached over 1.2 million yuan. In 2013, Qian Yekou National Geopark scenic area officially by the National Tourism Administration as the national 4A-level tourist area. This is also the first national 4A-level tourist attraction in Qian'an.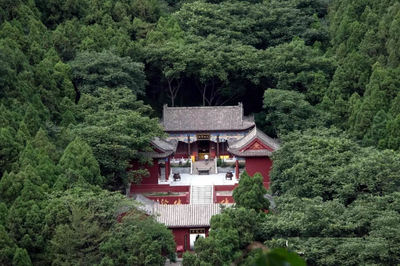 Tower Temple Valley is a mountain in western Qian'an, known for its mountain forest ecology and canyon landscape. Within the gorge of about 8-kilometer, there are 16 ditches, 18 lanes, 18 natural caves, old and famous trees, Stone, streams waterfalls throughout, called a treasure trove of natural resources, especially in the depths of the mountain there Jiulong Temple, the temple was built in Tang Takenori four years, after the Song and Yuan Ming and Qing Dynasties, the ancient temple reputation.
The area covers an area of 5000 mu. One of the forest reserve area of 900000 square meters, mountain orange, pepper, rhododendron, Alpine cold Yang and other plants more than 200 kinds. Manshanbi chestnut, walnut, Catalpa son, pear total of more than 20,000 trees. Pheasant, owl, fox and other animals more than 100 species. Beautiful natural environment, plants and animals grow well, a variety of mountain landscapes, peaks, valleys, cliffs desirable, good ecosystem. Quiet valley, Buddhist temple long ago, like a paradise. Built with natural beauty and intriguing humanistic scenery, it contains the history of vicissitudes and the profound culture.
In order to let more people appreciate the valley of the valley of the valley, grow at the foot of the mountain, with unique eyesight. Since 2012, it plans to invest 85.5 million yuan to develop the natural scenery and intriguing cultural landscape here. 3 Km tourist sightseeing road, Jiu Tan cascade and repair of temples and other attractions have been opening up, tourists have been vying for the first to see Fangrong.
In order to enrich the connotation of scenic spots, this year the company invested more than 6 million yuan to build ancient cliff pathways, glass suspension bridges and aerial bird's eye view of Taisuyu Valley as visitors' new experiences. The peculiar landscapes hidden in the deep valleys of mountains show in front of people in another style .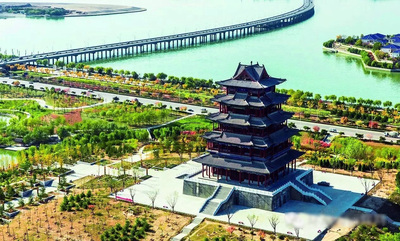 Regulus Court was built in May 2011, after two years of the main project completed, 54 meters high, with a total investment of more than 6000 million, construction area of 4542.49 square meters. This five-story dark seven-storey imitation Ming style architecture, the Court of the Yellow Emperor cultural exhibition on each floor of a theme, the first layer of "humanities ancestor, the Yellow Emperor", people from the nationwide scope and perspective of Chen Huangdi culture; The second floor is "the Yellow Emperor's glory, glory ages", fully demonstrated the relationship between Qian'an and the Yellow Emperor; the third layer is "the Yellow Emperor's era, Albert brilliant" to show the country from 6,000 to 5,000 years ago the Yellow Emperor era Civilized achievements; the fourth layer of "Qian'an culture, goes back to ancient times," shows Qian'an history of the flash point and a wealth of intangible cultural heritage; the fifth layer of "China Xuanyuan, torch relay" to show brilliant Yellow Emperor Surname culture.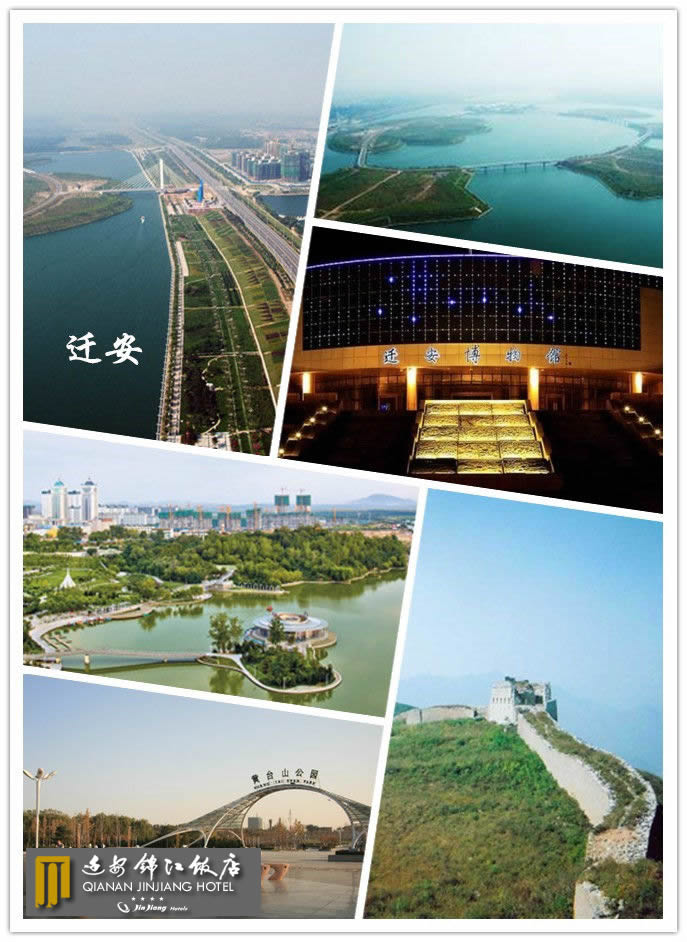 No pets allowed(except guide dogs)
Policies for visually impaired persons to bring guide dogs into hotels:
  According to the relevant provisions of the "Law of the People's Republic of China on the Protection of Persons with Disabilities," Qian 'an Jinjiang Hotel accepts visually impaired guests to bring guide dogs into the hotel's open area for guests, and reasonably enjoys hotel facilities and services in accordance with existing laws and regulations.
When guests carry a guide dog to check in, in addition to the usual procedures, they also need to provide a disability card(red represents visual disability), a guide dog work card with the public security department or the disabled person's union official seal,(or with the International Guide Dog Alliance IGDF logo) and animal health immunity certificate. Physically challenged persons will be accommodated with guide dogs in our mobility accessible rooms. According to the "Urban Dog Management Regulations," the hotel will not allow other pets other than working guide dogs to enter.
If a guide dog works for visually impaired guests without a work permit or certificate, the hotel will provide other methods, such as providing alternative places for guide dogs and providing guidance and assistance to visually impaired guests by hotel staff.
Catering service area: guests with guide dogs can enter the hotel public area and restaurant dining.
Guests with guide dogs entering the hotel must be responsible for the care and control of guide dogs under any circumstances to ensure that they will not affect the interests of other guests.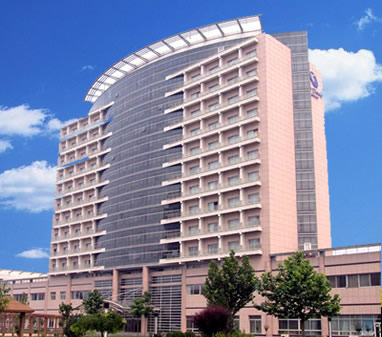 Qian'an Jinjiang Hotel is a fourstar business hotel invested by Qian'an Municipal People's Government and managed by Jinjiang (Northern) Management Co., Ltd., integrating catering, accommodation, entertainment and conference reception. The hotel is located in the south of Yanshan Road, Qian'an City, People's Square on the west side, south of Qian'an City Administrative Office Center, east of Yanshan Road and People's Square adjacent. Nanju Railway Station 10 km away from the Beijing-Shenyang high-speed entrance 15 km, the traffic is very convenient.
  The main structure of the hotel is the main building and the east-west building. The main building is 14-storey, with 13 floors above ground and 1 underground. The main building is 50.8 meters high and the east-west building is two-storey. The total area of 41,000 square meters, construction area of 35,700 square meters, the total green area of 20,900 square meters, parking area of 7,000 square meters, east-west passage area of 21,100 square meters.
  The hotel has 191 rooms of various specifications, room type including presidential suite, luxury 5 suites, luxury 3 suites, senior business suites, ordinary suites, superior business rooms,standard rooms and business standard rooms, luxury standard rooms, luxury suites and business big beds. Rooms are modern in design, crisp, stylish, luxurious and comfortable, equipped with internet facilities, satellite TV channels and mini-bar, while the business center can provide equipment rental, broadband Internet access, fax, printing, photocopying, etc. A number of services, to provide guests with thoughtful personalized service.